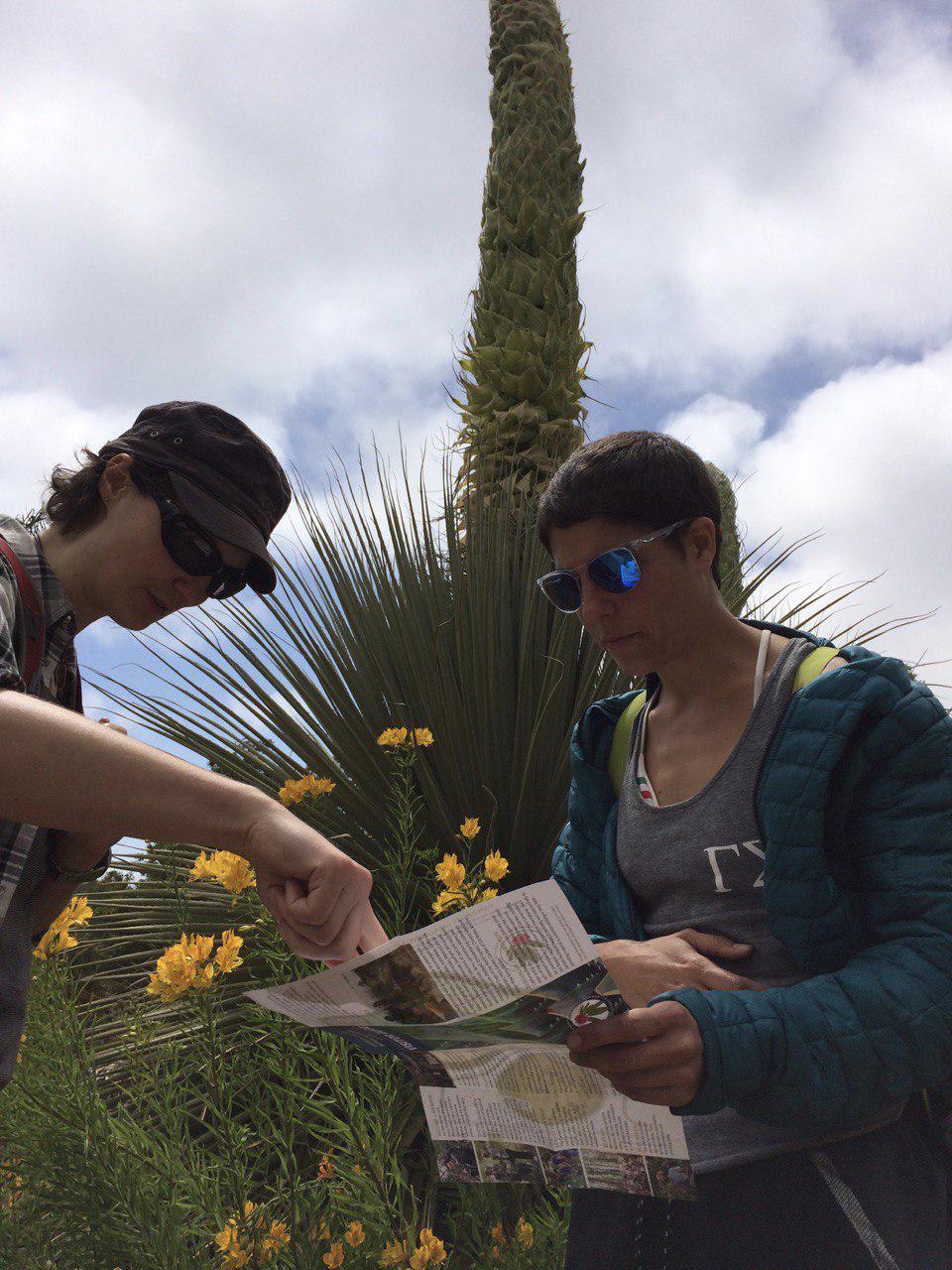 New update by Amy Valach about our charity climbing with Alpine Ascents for Girls on Ice.
Click here to read more and see more photos 🙂
We've been training hard…not just climbing or running, but also at work, carrying heavy instruments (like the ASD or the LICOR 6400). Everything is training!
Amy and me will join the expedition to Mt Shuksan in the Cascade Mountains (WA), to raise money for the Girls on Ice. This charity is run by an amazing group of women who provide expeditions to teenager girls from disadvantages backgrounds in the US, Canada, and Switzerland. We are doing a crowdfunding here:
https://www.gofundme.com/girls-on-ice-charity-climb
During their expedition they learn skills from camp craft to mountaineering. They camp together, as a team, sharing responsibilities…so the experience also teach them cooperation, resistance, resilience, guiding…and the most important part, to trust themselves. All the expedition (the girls one and ours) are formed by (self identified) women.
I think (from my perspective of european woman, about 30, white, bla bla) that in this society woman have to re-learn to ocupy the space. To belive in ourselfs, to be secure, to be HERE, to be capable of saying what we think, what we want, and what we do not. To be strong, brave…so, which better place than the mountains to learn that? and surrounded by other women (supporting each other). The rock, the mountain, the nature…teach us tones of things: to respect them and love them, to share, to like our bodies, to need the other, to be needed…
So we ask you to continue supporting us! You still can fund us 🙂
Dear all,
We're now back in our comfortable home and immersed in work again, but what a great weekend we had! I want to share our amazing experience with you here and thank you again for making this fund-raiser so successful.
We set off to Seattle on Wed night, so that we were on time to be at Alpine Ascent's office on Thu morning for a gear check. Alpine Ascent International, the guiding company, and our guides have been extremely helpful from the beginning with ample information on the climb, required fitness levels, and equipment needed. At this point we met the rest of our team and were instructed on the conditions of the climb, as well as discussing the details of the "leave no trace" concept for enjoying the outdoors. After that we headed up to a campsite near the trailhead in the Northern Cascades. Friday morning we enjoyed a lie in and met up with the rest of our guides. Group gear needed to be distributed to everyone evenly and we set off around midday from the trailhead. A winding trail took us through the pleasantly cool forest before emerging onto a wide ridge. Mt Baker stood prominently across from us with its snowy peak dissolving into the haze. A steep path took us over a saddle and across the scree fields to the snow line and our camp for the weekend. As tired as we were, we first levelled out flat platforms for our tents in the snow and set up camp. Once installed and while our lovely guides cooked dinner, we practised some snow skills and self-arrest methods for the climb. With the twilight we turned in early in preparation for our 4 am wake up call. That night the stars and Milky Way shone brightly for those braving the cold night's air.
We were ready to set off the next morning just after 5 am. Our route took us across the glacier and up to the rocky summit pyramid where we could leave our crampons and ice axes behind. During the night thick smoke from forest fire plumes descended and settled around the mountain limiting the visibility and turning the sun a dark red. We started to see some blue sky as we climbed up the rock gully. The entire route was a good scramble with optional (and sometimes less optional) harder climbing moves being required. After a few hours we all had made it to the summit, which we enjoyed in sunny and calm conditions all to ourselves. From our vantage point we could peek down into the dramatic serac zones and large crevasses at the base of the rocky outcrop made all the more mysterious by the thin veil of smoke. The obligatory entry in the summit book was made, along with the group photo, and snacks eagerly consumed before slowly descending. Each guide led only 1 or 2 of us, securing the rope on anchor belays, rock spikes, or using short rope methods while we scrambled and climbed down the gully back to our gear depot. The sun followed us down and sweating we slid in the soft snow back to camp avoiding a few crevasses on the way. Back at our humble accommodation we had time to relax, clean up, and share our stories of adventure. The smoke still hung thick around us, but our spirits were high as we had dinner and sought out our sleeping bags after a long day.
On the final morning we leisurely crept out of our sleeping bags, had a deliciously cooked breakfast of scrambled eggs and bacon and packed up camp. The summit of the day before could just be made out, the smoke still lingering and darkening the sky for our descent. We crossed the snow fields, rock screes, and made it back to the saddle in the ridge where we changed into lighter shoes and shorts. The soft forest path gave some cushioning for our heavy packs and sore legs, and the keen-eyed spotted many toads, berries, and even a baby snake. Before we knew it we were back at the trailhead unloading gear and certain that we were about to fly away without the weight of our rucksacks on our backs. We all stopped off by the lake for a quick swim before having lunch in the next town and already saying our farewells to new found friends.
As short as it was, this was a great experience and a fun adventure for all of us. We all got to meet some phenomenal female guides, learn more about the Inspiring Girls Expeditions charity's activities, and hopefully we will come together again for another adventure. On top of all this, you all helped us raise money for a good cause, which we are very grateful for, and we hope to have also spread awareness for programmes like this one and broadened the discussion of gender roles and women's participation and leadership in underrepresented areas in all aspects of life.
Thank you and we hope you enjoy the photos!
Amy and Ana